Collaborations
ANGLE is partnering with leading cancer research institutes in both Europe and the USA

Cancer Research UK – Manchester Institute http://www.cruk.manchester.ac.uk/
The Cancer Research UK Manchester Institute is a leading cancer research institute within The University of Manchester, core funded by Cancer Research UK, the largest independent cancer research organisation in the world.
Research within the Institute spans the whole spectrum of cancer research, from programmes investigating the molecular and cellular basis of cancer, to those focussed on translational research and the development of therapeutics. The Clinical and Experimental Pharmacology Group (CEP), was established in 2004, to fulfil the pressing medical need for bio-marker-focused translational research and is co-directed by Professor Caroline Dive and Professor Malcolm Ranson. The CEP team was awarded the 2011 Cancer Research UK Prize for Translational Cancer Research. The prize recognises the work of researchers at the Cancer Research UK-funded Paterson Institute, The University of Manchester, Christie Hospital NHS Foundation Trust and AstraZeneca, who together have contributed to transforming the field of bio-marker research and early clinical trials. The team has had many successes in using bio-markers – substances that can be measured to determine several factors such as how well a patient is responding to a treatment – to enhance clinical trials and has been involved in over 70 clinical trials since 2004. The team's accomplishments in translational research in lung cancer are an example of the many achievements that were recognised by the panel. They have discovered that circulating tumor cells (CTCs) in lung cancer patient blood can be used to predict response to treatment and thereby ensure better selection of treatment options for patients.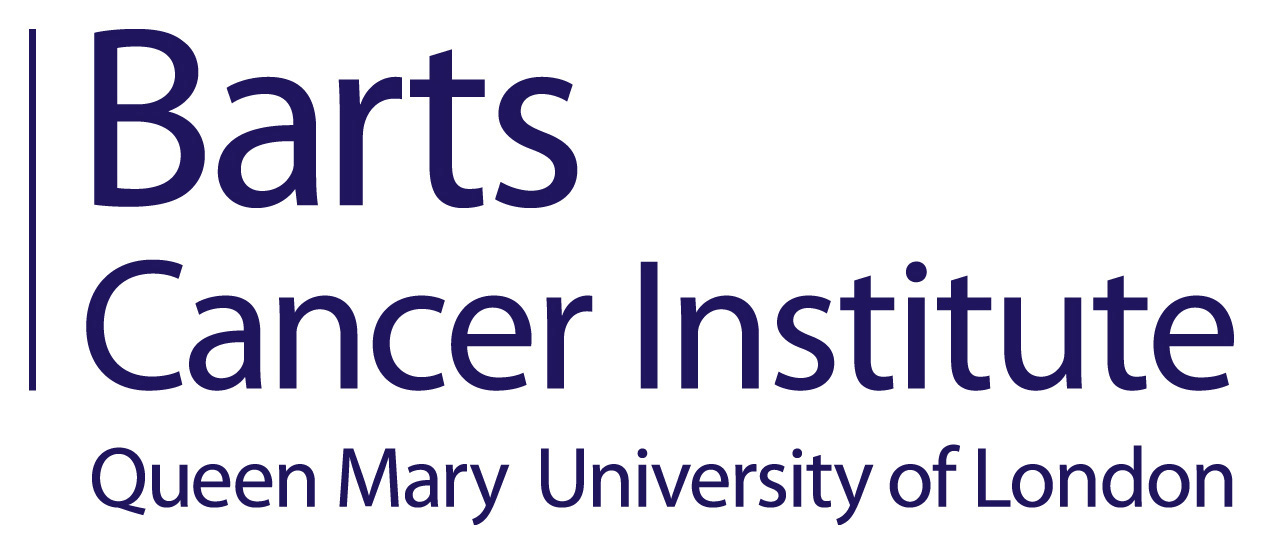 Barts Cancer Institute http://www.bci.qmul.ac.uk
Barts Cancer Institute, Queen Mary University of London, is a Cancer Research UK Centre of Excellence with close association with the Barts Health NHS Trust, based in the City of London. Barts Cancer Institute is home to world-class clinical, translational and basic scientific research and is one of the top five cancer research centres in the UK.
The research collaboration is being led by Dr Yong-Jie Lu, a Reader in Medical Oncology, and Dr Jonathan Shamash, a Senior Lecturer and Consultant Oncologist, both from Barts Cancer Institute. Dr Yong-Jie Lu's research focuses on the identification of critical genes in the development and progression of prostate cancer. Such genetic alterations can be used to develop useful biomarkers for tumor behaviour and therapeutic response and targets for novel therapies. Barts Cancer Institute started working with the Parsortix system in March 2014 and Dr Yong-Jie Lu's initial report was presented at the 2nd International Symposium on Advances in Circulating Tumor Cells, which was held in Crete from 8 to 11 October 2014.

University of Southern California (USC) Norris Comprehensive Cancer Center http://uscnorriscancer.usc.edu
The USC Norris Comprehensive Cancer Center (USC Norris) is a world leader in cancer research and is designated by the National Cancer Institute as one of the nation's leading comprehensive cancer centers.
The research collaboration with ANGLE will be led by Dr Julie E. Lang, M.D., F.A.C.S., Associate Professor of Surgery, specialising in breast cancer and notably in molecular profiling of circulating tumor cells in breast cancer, inflammatory breast cancer and radiation induced-sarcoma. Dr Lang is involved with clinical trials and translational studies focused on finding better treatments for breast cancer patients via a multidisciplinary and personalised approach.