Scientific Advisors
Our Team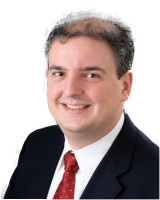 Dr. Daniel Danila
Dr. Daniel Danila is an assistant attending physician at Memorial Hospital Cancer Center in New York. He also serves as an instructor with the Weill Cornell Medical College. Dr Danila's primary research focuses on prostate cancer. Specifically, he is exploring a hypothesis that molecular profiling of circulating tumor cells (CTCs) can be used to assess biological determinants of the growth of prostate cancer tumors.
Most recently, Dr. Danila served as the principal investigator (PI) for "Circulating Tumor Cells as Biomarkers for Patients with Metastatic Prostate Cancer: Developing Assays for Androgen Receptor Signaling Pathway," which focused on analysing CTCs from patients with metastatic prostate cancer for molecular biomarkers predictive of tumor sensitivity to targeted treatments. Funding for the research was provided by the Department of Defense Congressionally Directed Medical Research Programs, Prostate Cancer Research Program, Physician Research Training Award. Danila received his MD from Carol Davila University of Medicine and Pharmacy in Bucharest, Romania and was a research fellow, intern and resident at Massachusetts General Hospital prior to joining Memorial Sloan Kettering Cancer Center in 2005.
Dr. George Hvichia
George E. Hvichia, PhD, inventor of the Parsortix technology, was trained in Bioengineering and is an expert in Microfluidics and Biochips. He has developed microdevices for industry and in academic settings.
Dr. Hvichia is the author of several peer-reviewed publications on microdevices, currently holds two US patents in field of Diagnostic Microstructures and has several more patents pending for the Parsortix technology.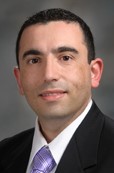 Dr. Joseph Khoury
Dr Joseph Khoury is a recognised expert in diagnostic pathology and has significant experience in the cytological and morphological analysis of cancer cells. Dr Khoury is a tenured Professor of Pathology and Laboratory Medicine at The University of Texas MD Anderson Cancer Center in Houston, Texas and is the Executive Director of the MD Anderson Cancer Network for the Division of Pathology and Laboratory Medicine and the Director of the MD Anderson Institutional Immunohistochemistry Laboratory.
Dr Khoury is a leader in translational research focused on hematolymphoid neoplasia (a class of tumours that affect the blood, bone marrow, and organs of the immune system).  He has authored over 150 publications and has trained numerous clinical and research fellows. He is an active member of the College of American Pathologists and has lectured extensively at various institutions and conferences globally.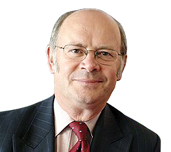 Prof Adrian Newland
Prof Adrian Newland (who is not related to ANGLE's Chief Executive) is Professor of Haematology at Barts Health NHS Trust and Queen Mary University of London. He is Director of Pathology for the Trust and is Clinical Director of the North East London Cancer Network. He was President of the Royal College of Pathologists from 2005 to 2008. He chairs the National Blood Transfusion Committee and is pathology lead for NHS London.
He is currently chair of the Diagnostic Assessment Programme for the National Institute for Health and Clinical Excellence (NICE) and is a member of the NICE Sifting Group for cancer drugs. Adrian has been a member of the Scientific Advisory Panel of the Institute of Cancer Research from 1995 until 2003 and Chair of the London Cancer New Drugs Group since 2002. He has been a member of the National Chemotherapy Implementation Group since 2010 and a member of the Expert Reference Group on Cancer Care in London since 2009 and is a current member of the national Cancer Outcomes Advisory Group and the Human Genome Strategy Group.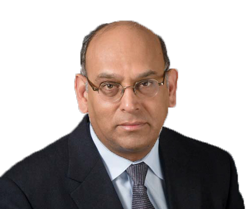 Dr. James Reuben
Dr. Reuben is a Professor in the Department of Hematopathology, Division of Pathology/Lab Medicine at The University of Texas MD Anderson Cancer Center, Houston, Texas. He also serves as a Professor in the Department of Symptom Research, Division of Internal Medicine, at MD Anderson. Reuben is a leading authority and has conducted significant research on circulating tumor cell subsets, including those with epithelial and mesenchymal phenotypes and their clinical relevance to minimal residual disease in breast cancer.
Some related publications include "Circulating tumor cells, disease progression, and survival in metastatic breast cancer in the New England Journal of Medicine"; Circulating tumor cells are associated with increased risk of venous thromboembolism in metastatic breast cancer patients" in the British Journal of Cancer; and "Circulating tumor cells in metastatic inflammatory breast cancer" published in the Annals of Oncology. Dr. Reuben received his PhD in immunology from McGill University in Montreal, Canada and his MBA from University of Houston, Houston, Texas. He completed his research fellowship in the Department of Experimental Therapeutics at The University of Texas MD Anderson Cancer Center with Evan M. Hersh, MD and Emil J Freireich, MD, as mentors.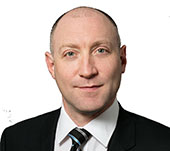 Mr Greg Shaw
Mr Greg L. Shaw is a Consultant Urological Surgeon at University College Hospital in London and is a clinical academic with a strong interest in prostate cancer diagnostics and treatment. Having completed an M.D. in prostate cancer at the University of London investigating circulating tumour cells in prostate cancer, and subsequently completed four years as a lecturer at the University of Cambridge, Mr Shaw has published widely on prostate cancer and is currently an honorary senior lecturer at University College and Queen Mary College of the University of London.
He leads several research programs focused on current weaknesses in the way prostate cancer is treated and is interested in exploring the role novel biomarkers may play in advancing practice in these areas. Mr Shaw is currently chief investigator for two NIHR portfolio studies investigating 1) the effects of refinements to robotic surgery and 2) the use of drugs to prevent progression in men on active surveillance for prostate cancer respectively.Mr Shaw is an expert in robotic surgery with a high case volume. He is known for his innovative approach and commitment to quality assurance.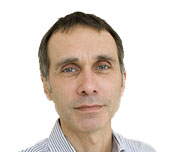 Dr. Clive Stanway
Dr Clive Stanway is Chief Scientific Officer of Cancer Research Technology ("CRT"), the technology development and commercialisation arm of Cancer Research UK. He is an expert in cancer drug discovery and a key part of his current role is working closely with major pharmaceutical partners. Dr Stanway has extensive knowledge and experience of cancer research, detailed understanding of the drug discovery and development process, and worldwide contacts with major pharma development groups.
Recently Dr Stanway has been engaged in raising the scientific profile of CRT with the pharmaceutical industry; his efforts have led to many projects being in late stage confidential discussion with potential major pharma partners and several partnerships. He has also driven an internal CRT project addressing cancer immunomodulation bringing together different technologies and expertise leading to a compound now being prepared for a Phase 1 trial. The annual research spend of Cancer Research UK is in the region of £375 million and CRT has annual revenues of approximately £50 million. Prior to becoming Chief Scientific Officer of CRT, Dr Stanway established and led the drug discovery and biotherapeutic discovery activity of CRT, which is now partnered with AstraZeneca, FORMA Therapeutics and Teva Pharmaceuticals.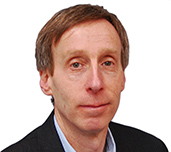 Dr. Harold Swerdlow
Dr. Harold Swerdlow is currently Special Projects Lead at ONI (Oxford Nanoimaging) working on novel next-generation sequencing (NGS) applications of their state-of-the-art fluorescent super-resolution microscope, the Nanoimager. He is a leading expert in NGS and recently served as Head of NGS Technology Development at LGC Genomics. As VP of Sequencing at the New York Genome Centre, Dr. Swerdlow directed the Technology Innovation group, which focused on sample-preparation methodologies for NGS, including single-cell methods.
He also managed the production facility (with about 30 Illumina sequencers including 5 of the newest NovaSeq instruments) and the clinical laboratory. Prior to NYGC, Dr. Swerdlow was Head of Research and Development for the Wellcome Trust Sanger Institute ("Sanger Centre") in Cambridge, UK. In his role at the Sanger Institute, Dr. Swerdlow directed the R&D department and helped build the Sanger Institute's next-generation DNA-sequencing production facility into one of the world's largest. Previously, Dr. Swerdlow was the Chief Technology Officer of Dolomite Ltd., a leader in microfluidics and microfabrication. Prior to Dolomite, Dr. Swerdlow was an inventor of the core technology relating to NGS at Solexa Ltd., a company which he joined when it had only three employees. As Senior Director of Research, Dr. Swerdlow helped launch Solexa's first product, the Genome Analyzer DNA sequencing platform. At Solexa, Dr. Swerdlow was responsible for instrument engineering, integration of the next-generation DNA sequencing system and early applications work, along with assisting in the development of many of the system's biochemical components. Dr. Swerdlow was a key member of the Senior Management team that delivered Solexa's first genome sequence, an end-to-end proof-of-principle. Following its NASDAQ listing, Solexa was acquired by Illumina Inc. for US$600 million and Solexa's technology became the core of Illumina's world-leading NGS products.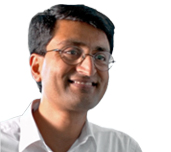 Prof Ashok Venkitaraman
Prof Ashok Venkitaraman holds the Ursula Zoellner Professorship of Cancer Research at the University of Cambridge, and is Director of the Medical Research Council's Cancer Cell Unit and Joint Director of the Medical Research Council Hutchison Cancer Research Centre. Ashok's research has helped to elucidate the connections between chromosome instability and the genesis of epithelial cancers.
He has been instrumental in establishing the Cambridge Molecular Therapeutics Programme, an initiative that links chemists, physicists, structural biologists, cancer biologists and clinicians at the University of Cambridge. Ashok has been a member of the Scientific Advisory Boards of Astex Therapeutics Ltd, Cambridge Antibody Technology (AstraZeneca affiliate), Massachusetts General Hospital Cancer Center and currently chairs the Scientific Advisory Board of Sentinel Oncology Ltd. He has also been a John H Blaffer Lecturer at M D Anderson Cancer Center. Ashok was elected a Fellow of the Academy of Medical Sciences, London, in 2001, and a member of the European Molecular Biology Organization (EMBO) European Academy, Heidelberg, in 2004.