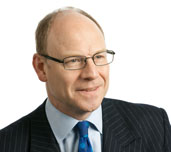 Andrew Newland
Chief Executive
Andrew Newland is the founder and Chief Executive of ANGLE plc. For over twenty five years, he has specialised in building technology-based businesses based on strong intellectual property and for the last fifteen years he has been Chairman or on the Board of several specialist medical technology companies. Andrew has an MA in Engineering Science from the University of Cambridge, and is a qualified Chartered Accountant.
After working with the engineering conglomerate, TI plc, he worked for KPMG from 1982 to 1994; from 1985 to 1987 he was based in the US as a manager providing corporate finance and business advice to high technology firms in the area around Route 128, Boston, Massachusetts. During this time, he led KPMG's involvement in the IPO of the medical technology company Cardio Data Inc. From 1987 to 1994 he worked for KPMG in the UK with responsibility for establishing KPMG's UK and European High Technology Practices and High Technology Consulting Group. Andrew founded ANGLE in 1994. Together with ANGLE's senior management team, Andrew has co-founded and led eleven technology companies in partnership with world class research organisations, both in the UK and the US. Andrew has been instrumental in developing and then delivering the business proposition for these companies, building management teams, raising finance and securing revenues. In 1999, Andrew led the team that founded the medical diagnostic company, Acolyte Biomedica. Acolyte was the first ever spin-out of dstl Porton Down, which specialised in rapid diagnosis of MRSA the 'hospital super-bug'. Andrew chaired the company for several years and successfully led the company through three major rounds of venture capital investment. Andrew also founded Provexis, the first ever spin-out of Rowett Institute, Europe's leading nutrition research institute. Andrew chaired the Board of Provexis, a specialist nutraceutical company with a heart-health product, through to its successful flotation in 2005. Andrew has lead ANGLE's liquid biopsy business for the last six years.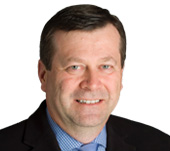 Paul Smith
Vice President; CEO ANGLE Biosciences, Inc.
Paul Smith is the CEO of ANGLE Biosciences, Inc.. Prior to joining ANGLE, Paul most recently served as President and CEO of Axela Inc. a company specializing in the development of multiplex biomarker tools. He has more than 30 years of experience in the life science instrumentation field with a diverse background in sales, marketing and field operations.
A major focus has been commercializing new technologies through collaborative partnerships with academic, pharmaceutical and industrial clients. Previously, Mr. Smith held the positions of Vice-President, Sales Europe and North America and Director, European Operations for Ciphergen Biosystems Inc., a company focused on translating proteomics-based biomarker discoveries into high value research and clinical diagnostic assays.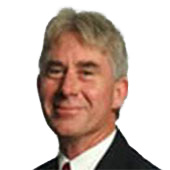 Dan O'Shannessy
Chief Scientific Officer
Daniel (Dan) J. O'Shannessy, Ph.D. is Chief Scientific Officer for ANGLE plc. Dan has nearly 30 years' experience in a combination of scientific, business development and strategic planning roles within the life sciences industry, the last 20 of which have been in the clinical diagnostics arena. Most recently, Dan founded a successful consulting business (TMDx Consulting LLC) focused on the translational aspects of diagnostics with clients in both the pharmaceutical and diagnostic industries. Prior to TMDx Consulting, Dan built and headed the Translational Medicine and Diagnostics group at Morphotek, Inc. (a subsidiary of Eisai Pharmaceuticals, Inc., Tokyo) where he was responsible for the discovery and translation of diagnostics into clinical practice, with an emphasis on ovarian cancer diagnostics and therapeutics. Prior to Morphotek, Dan held several other executive management roles including Chief Operating Officer of Targeted Diagnostics & Therapeutics, Inc. (TDT, West Chester, PA), Senior Director of Strategic Planning, Oncology Diagnostics at Gen-Probe, Inc. of San Diego, California, and Chief Scientific Officer at Fujirebio Diagnostics, Inc. (FDI, Malvern, PA).
While Chief Operating Officer at TDT, he was responsible for the day-to-day operations of the company including oversight of the company's CLIA laboratory, approved for high complexity (qRT-PCR) testing services for colon cancer. As Senior Director of Strategic Planning at Gen-probe, Dan was responsible for all aspects of the strategic implementation of prostate cancer diagnostic technologies and for leading Gen-Probe's efforts to expand its presence in oncology diagnostics. As CSO of FDI, he was responsible for directing the strategic growth of the company with respect to new diagnostic products and technologies in oncology. He built and had direct responsibility for the departments of R&D, Clinical Affairs, Regulatory Affairs and Business Development, and was successful in in-licensing and clinically developing several novel oncology diagnostic markers, most notably mesothelin for mesothelioma and ovarian cancer and HE4 for ovarian cancer. Dan has significant experience with the US-FDA including the clearance/approval of novel diagnostics. Dr. O'Shannessy received his B.Sc., Biochemistry and B.Sc., Honours Biochemistry degrees from the University of Queensland, Australia, and his Ph.D., Biochemistry from the University of Auckland, New Zealand. Prior to his career in industry Dan was a Visiting Fellow at the National Institute of Neurological, Communicative Disorders and Stroke (NINCDS) at the NIH and subsequently a Docent in Biochemistry at the University of Lund, Sweden.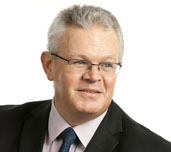 Ian Griffiths
Chief Financial Officer
Ian Griffiths is the Finance Director of ANGLE plc. He has specialised in technology commercialisation for over twenty years and is an expert on the development and growth of new technology based businesses. Ian has a BSc in Mathematics with Management Applications from Brunel University and is qualified as a chartered accountant. For seven years he worked for KPMG, initially in accountancy, then in management consulting within KPMG's High Technology Consulting Group where he specialised in financial modelling, business planning, corporate finance, market development and strategy work.
He joined ANGLE in 1995. As well as leading the finance function at ANGLE plc, he has been closely involved with the development and delivery of the UK, US and Middle East Consulting and Management businesses and in developing new Ventures, both third party and ANGLE's own. Ian has been heavily involved in the start-up phase and also the ongoing development of ANGLE's own ventures by working closely with management on business plans, financial and operational management, fund raising and commercial aspects, including both medical and physical sciences companies. He is currently leading the financial development of ANGLE's major medical diagnostic business Parsortix. Ian has six years' experience in liquid biopsy.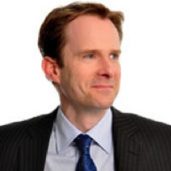 Michael O'Brien
Business Development Director
Michael has extensive experience of commercialising new technologies, with a solid background in strategic and operational leadership. Michael joined ANGLE in 2009 to lead a government backed technology incubator. The incubator evaluated more than 60 early stage technology companies from around the UK before selecting the highest potential start-ups and providing intense consultancy support in setting technology milestones, developing an effective business model, building collaborations and securing early customers.
The technology incubator helped companies to raise in excess of £45m private investment and also put in place a number of corporate relationships to fast-track technology to market. Prior to ANGLE, Michael gained eight years leadership experience, as Strategy and Operations director of a media company, during which time he led its merger with a sister company to form and then launch a new £4.5m company known as RadioCentre. During this time Michael chaired a number of highly successful cross industry collaboration projects. Michael's early career was spent at Diageo within the Corporate Strategy department where he focused on manufacturing and technology strategy, both in the UK and in operational business units in Indonesia, Australia and Singapore. Michael has an MA in Engineering Science from the University of Cambridge and an MBA from the University of Warwick, specialising in technology commercialisation. Michael has been leading ANGLE's European business development since 2014.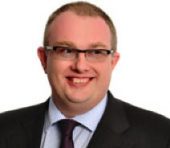 Martin Cooke
Director of Manufacturing & Regulatory Affairs
Martin is the Head of Manufacturing and Regulatory at ANGLE plc, a Chartered Engineer and holds an MEng degree in Electrical and Electronic Engineering from The University of Nottingham. He joined ANGLE in 2004 and first specialised in technology commercialisation and knowledge transfer projects supporting businesses, particularly involving universities and other specialist knowledge and research centres.
Martin's early career  was spent as a practicing design engineer  in the military, instrumentation and telecommunications sectors with particular experience in high-precision analogue measurement techniques, intrinsic safety and embedded systems. Having progressed through a number of senior technical and commercial positions, Martin became the Product Manager  of a multi-million dollar  international product family at a global telecommunications equipment provider. In this role he was responsible for product concepts, new product development and market introductions,  together with associated transition to stable manufacturing and supply. The role also encompassed on-going technical support for existing products and a large, established customer base. Martin has been Head of Manufacturing and Regulatory since 2013.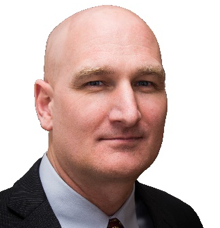 Craig Miller
Clinical Studies Director
Craig Miller joined ANGLE in March of 2016 as the Clinical Studies Director, where he is responsible for driving the clinical development activities of ANGLE. He has over 20 years of experience in the RUO and IVD diagnostics industry, including clinical trial management, clinical data management, biostatistics, regulatory submissions, and manuscript writing and editing (Craig is a co-author on over 80 peer-reviewed publications in the field of oncology and diagnostics).
Prior to joining ANGLE, Craig was the Vice President of Clinical Development at Saladax Biomedical, where he was responsible for the design, implementation, and execution of clinical studies for the validation of novel therapeutic drug monitoring assays (MyCare®) in the field of oncology. Before that, he was the Associate Director of Clinical Research for the Veridex Oncology Biomarkers team at Janssen R&D, a Johnson & Johnson company, where he was responsible for the design, implementation, coordination, and execution of clinical research and development trials for the evaluation, characterization, and commercialization of circulating tumor cell (CTC) assays and technologies. During his 12 year tenure with Veridex/Janssen R&D (formerly Immunicon Corporation), Craig was instrumental in obtaining de-novo FDA clearance of the CELLSEARCH® system and associated components (i.e. CELLTRACKS® AUTOPREP® and CELLTRACKS® ANALYZER® instruments, CELLSAVE preservative tube, and CELLSEARCH® CTC Kits). As the Director of Clinical Affairs and Biostatistics at Fujirebio Diagnostics, Inc., he played a key role in the clinical validation and FDA clearance of the MESOMARK® and ROMA® assays. Craig started his career in diagnostics at UroCor (now Dianon Pathology, a division of LabCorp), where he held positions of increasing responsibility in Research & Development for new and innovative products in the detection, prognosis, and monitoring of urologic diseases (primarily prostate and bladder cancer). Craig has a BS in Biochemistry from Texas A&M University.