Board of Directors
Experienced and committed leadership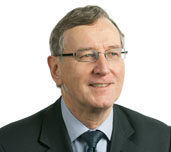 Garth R Selvey
Chairman
Garth Selvey has a BSc in Physics and Electronic Engineering from the University of Manchester and has spent over 36 years in the computer industry in technical, product, sales and marketing roles.
He became Managing Director of TIS Applications Ltd in 1984 and a main board Director of TIS Ltd prior to its acquisition by Misys in 1989. He organised the management buyout of the social housing division of Misys and became Group Chief Executive of Comino Group plc when it floated on AIM in 1997. Comino moved to a full listing in 1999 where he remained until its successful public sale to Civica plc in February 2006. Garth joined ANGLE as a Non-executive Director in September 2006 and became Chairman in September 2007.
Brings to the Board – Extensive experience of the listed sector and leading companies.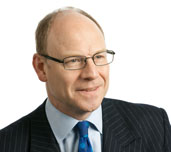 Andrew D W Newland
Chief Executive
Andrew Newland is Chief Executive of ANGLE plc. He has an MA in Engineering Science from the University of Cambridge and is a qualified Chartered Accountant. He has over 20 years of medical diagnostics experience and has specialised in the liquid biopsy space for the last 12 years.
He has led the development of technology-based businesses based on strong intellectual property for over 30 years and for the last 20 years he has been Chairman or on the Board of several specialist medical technology companies. After working with the engineering conglomerate TI plc, he worked for KPMG from 1982 to 1994; from 1985 to 1987 he was based in the US as a manager providing corporate finance and business advice to high technology firms in the area around Route 128, Boston, Massachusetts. During this time, he led KPMG's involvement in the IPO of the medical technology company Cardio Data Inc. From 1987 to 1994 he worked for KPMG in the UK with responsibility for establishing KPMG's UK and European High Technology Practices and High Technology Consulting Group.
Andrew founded ANGLE in 1994. In 1999, Andrew led the team that founded the medical diagnostic company Acolyte Biomedica. Acolyte was the first ever spin-out of the Defence Science and Technology Laboratory (Dstl) Porton Down, which specialised in rapid diagnosis of MRSA, the 'hospital super-bug'. Andrew chaired the company for several years and successfully led the company through three major rounds of venture capital investment. Andrew also founded Provexis, the first ever spin-out of Rowett Institute, Europe's leading nutrition research institute. Andrew chaired the Board of Provexis, a specialist nutraceutical company with a heart-health product, through to its successful flotation in 2005.
Brings to the Board – Over 30 years' experience of setting up, leading and building technology-based businesses, over 20 years leading specialist medtech businesses, and 12 years in the liquid biopsy space.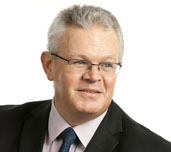 Ian F Griffiths
Finance Director
Ian Griffiths is the Finance Director of ANGLE plc. He has specialised in technology commercialisation for over 30 years and is an expert on the development and growth of new technology-based businesses. Ian has a BSc in Mathematics with Management Applications from Brunel University and is qualified as a chartered accountant. For seven years he worked for KPMG, initially in accountancy with a special work focus, then in management consulting within KPMG's High Technology Consulting Group where he specialised in financial modelling, business planning, corporate finance, market development and strategy work.
Ian joined ANGLE in 1995. As well as leading the finance function at ANGLE plc, he has been closely involved with the development and delivery of the former UK, US and Middle East Consulting and Management services businesses and in developing new Ventures, both third-party and ANGLE's own. Ian has been heavily involved in the start-up phase and also the ongoing development of ANGLE's own ventures by working closely with management on business plans, financial and operational management, fundraising and commercial aspects, including both medical and physical sciences companies. Ian led the financial aspects of ANGLE plc listing on the Alternative Investment Market.
Brings to the Board – Over 30 years' experience in finance and technology-based businesses, and 12 years in the liquid biopsy space.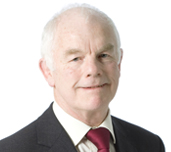 Brian Howlett
Non-executive Director and Senior Independent Director
Brian Howlett has a wealth of international experience as a medtech leader which he is currently applying in a Non-executive/Chairman capacity for neuro-endovascular company Oxford Endovascular Ltd, and medical device coating and surface modification company Accentus Medical Ltd, as well as ANGLE plc. Brian was formerly CEO of Lombard Medical Technologies PLC, an AIM listed company specialising in stents for abdominal aortic aneurysms, from 2005 to 2009. During his tenure significant capital was raised to fund the development of operations to commercialise the Aorfix stent graft towards regulatory approvals and growing revenues in the EU, USA, Russia and Brazil.
Corporate experience includes six years as UK Country Leader of Boston Scientific Ltd, between 1999 and 2005, during which time major medical devices such as the TAXUS drug eluting stent were launched driving sales and profits to the point where the UK and Ireland subsidiary became one of the leading revenue contributors to the corporation's European operations. Between 1987 and 1999, Brian was Managing Director of the UK sales and manufacturing subsidiary of Cobe Laboratories Inc. In addition, Brian spent almost 20 years in the pharmaceutical industry, gaining strong sales and marketing experience through a number of senior management positions in UK, Scandinavia and the Benelux markets within Fisons plc.
Brings to the Board – Extensive commercial operations experience of the medtech sector.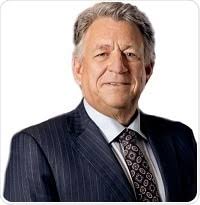 Dr Jan Groen
Non Executive Director
Dr. Jan Groen is currently the CEO and Chairman at Intravacc B.V. a contract development and manufacturing organisation for infectious disease and therapeutic vaccines in the Netherlands. Jan was previously the CEO of MDxHealth, a Euronext listed genomic diagnostics company that improves the lives of patients by reducing diagnostic ambiguity in urological cancers. MDxHealth's genomic tests are setting new standards in prostate and bladder cancer diagnosis, where they have helped over 100,000 patients avoid unnecessary diagnostic procedures.
Jan's career spans over 25 years in clinical diagnostics and life science global markets. Jan was previously the President and COO of Agendia, responsible for their United States and European diagnostic operations, respectively. Jan is co-founder of ViroClinics and DxOrange and has held numerous management and scientific positions at Focus Diagnostics, a subsidiary of Quest Diagnostics, the Erasmus Medical Center, and Akzo-Nobel. Jan has had board mandates in several diagnostic companies. Currently he is the Chairman at Cergentis B.V. and serves on the board of Novigenix SA in Switzerland and SPL Medical in the Netherlands. Jan holds a PhD degree in Medical Microbiology from the Erasmus University Rotterdam, a BSc in Clinical Laboratory Studies and has published more than 125 papers in international scientific journals in the field of clinical diagnostics.
Brings to the Board – Expertise in new product development, including development and successful commercialisation of CE marked and FDA cleared diagnostic products and lab-developed tests in Europe and the USA.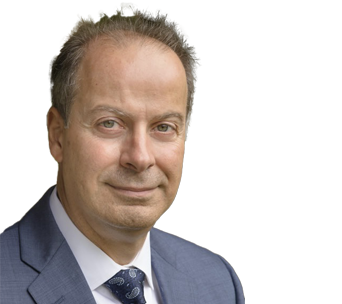 Joseph E Eid
Non Executive Director
Joe is a qualified physician, board certified in medical oncology, haematology, and internal medicine. He is a highly experienced pharmaceutical industry executive with over 25 years of proven expertise in people and portfolio management, planning, designing, and executing Phase I to IV clinical trials and building and managing clinical and medical affairs teams and strategies.
He has successfully designed and implemented clinical development, medical affairs, and life cycle management plans for pharmaceutical products including cytotoxic agents, monoclonal antibodies, immuno-oncology agents, antibody-drug conjugates, and CAR-T Cell therapies. He has successfully designed and implemented clinical development (early and late-stage assets), medical Affairs, and life cycle management plans, for pharmaceutical products (including Cytotoxic Agents, Monoclonal Antibodies, Immuno-Oncology Agents, Antibody-Drug Conjugates, CAR-T Cell Therapies, etc.). His previous experience includes senior positions in clinical development and medical affairs at Bristol Myers Squibb, Merck & Co. and Hoffman-La Roche. Whilst at Merck, Joe led the global Keytruda® (pembrolizumab, MK-3475) first-in-human strategy, including oversight of the clinical, regulatory, and manufacturing planning and execution and development of the PD-L1 biomarker strategy on tissue biopsy, which led to a first-in-class anti-PD-1 BLA filing and approval in the US.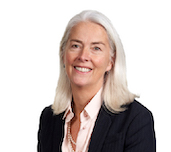 Juliet Thompson
Non Executive Director
Juliet Thompson has over 30 years of finance, banking and board experience with significant focus on the healthcare sector. Juliet is a proven FTSE 250 non-executive and audit chair and a former investment banker who has spent her career advising life science companies. She played a leading role in setting up Code Securities, which was quickly acquired by Nomura (becoming Nomura Code) but remained independent.
At Nomura Code, Juliet was advising companies on their financing and strategic options. She worked on over 50 transactions including IPO's, secondary offerings, private placements and M&A. As Nomura Code was devolved, she joined Stifel with a team from Nomura Code to head up the life sciences team.  Since leaving the City, Juliet has built a diverse portfolio; she currently chairs the Audit Committee of Indivior PLC (FTSE 250) and Novacyt, both listed companies and is also a Non-Executive Director of Organox, a private company spun out of Oxford University. She previously served on the Board of Vectura plc,(FTSE 250)  as well as GI Dynamics, a Boston-based medical device company. She holds a BSc in Economics from the University of Bristol and is a Chartered Accountant holding an ACA from the Association of Chartered Certified Accountants.